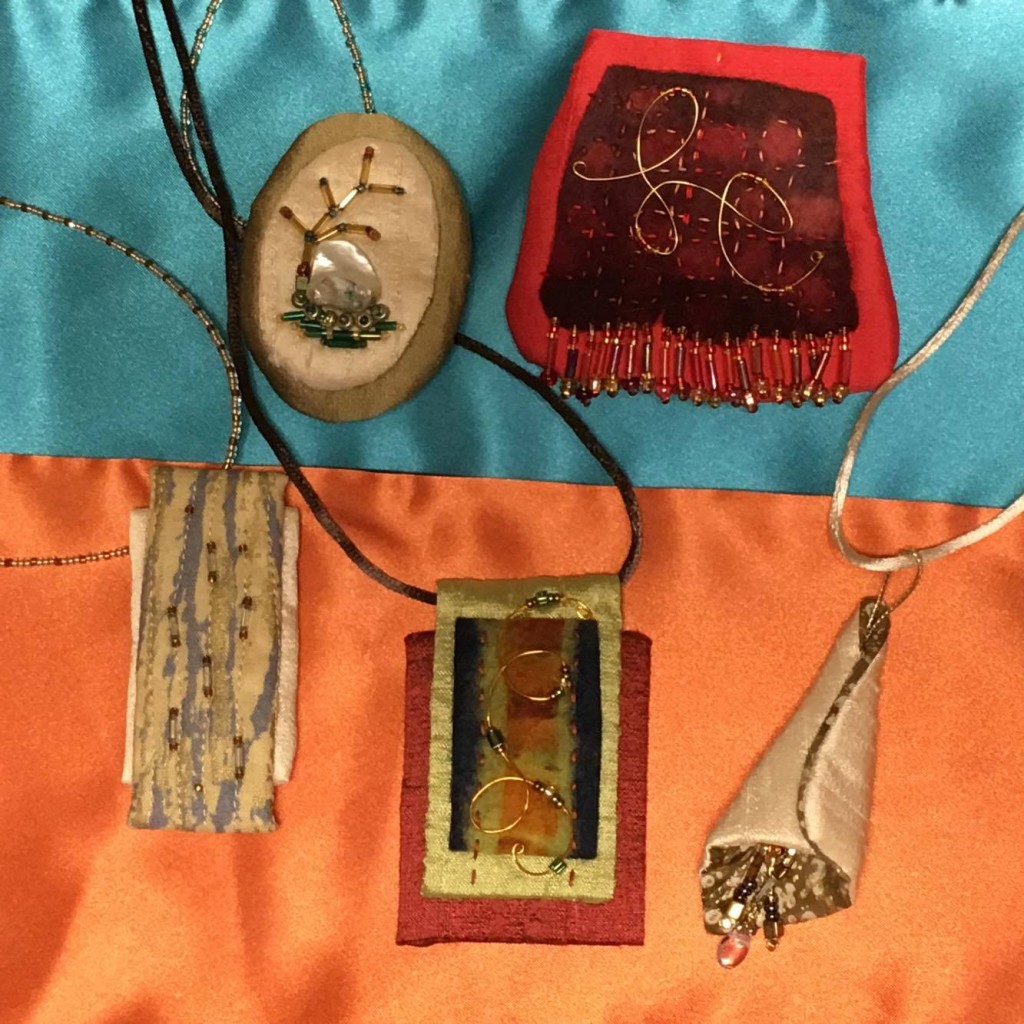 Sculptural Jewelry
Necklaces unlike any other out there, completely unique and one of a kind! Learn how to make a sculpture using hand sewing techniques and beading. This class is primarily hand-sewing, and a sewing machine will be available if needed.
Dates: Saturday, April 1 , Friday, April 7, or Saturday, May20. This is a one-day workshop for adults.
Time: 10 a.m. to 4 p.m. with a half hour lunch break
Workshop Fee: $85.  Create a lily necklace and a brooch, if time permits!
Materials Fee: $15 (Includes pattern, fabric and embellishments — or bring your own!)
Skill Level: Intermediate
Please Bring: Basic hand sewing supplies (thread, pins, needles, etc.), and fabrics if you like
Seating is limited. Sign up by calling (518) 321-6599 or emailing kris@krisgregsonmoss.com. Workshop will be cancelled if less than 4 students sign up.