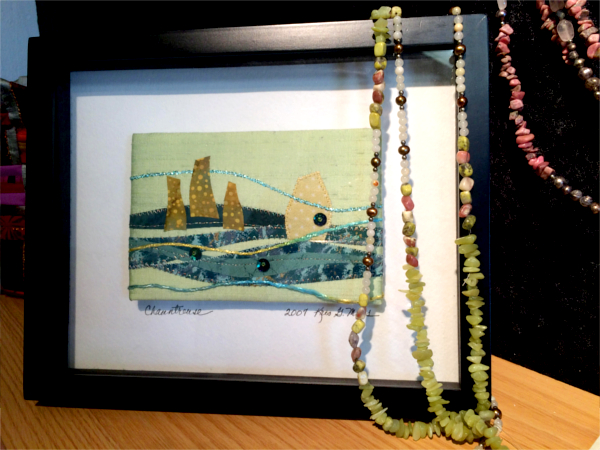 Art Concentrated
We'll construct a wee art quilt (4″x6″) using fusing or applique techniques, adding a few embellishments such as beading, couching or embroidering, and place it in a frame. We may use a pattern, or you can make up your own design!
Dates: Friday, May 19   This is a one-day workshop for adults.
Time: 10 a.m. to 4 p.m. with a half hour lunch break
Workshop Fee: $85
Materials Fee: $25 (Includes frame, pattern, fabric, and embellishments — or bring your own!)
Skill Level: Intermediate
Please Bring: A sewing machine in good working order, Thread
Seating is limited. Sign up by calling (518) 321-6599 or emailing kris@krisgregsonmoss.com. Workshop will be cancelled if less than 4 students sign up.