WELCOME! We're so glad you stopped by.
TWO Announcements:
Moss and Friends has moved to the second floor, Suite 201B. It's just up the stairs from the 21 Cooper Street entrance.
Eclectique, Cynthia Holbrook's BEAD shop has joined us in 201B.
Here you can meet Kris or Cyndy, take a workshop in fabric art or jewelry, come and see how it's done, or just stop in to say, "Howdy!" We're very friendly.
Please visit the "contact" section for further information.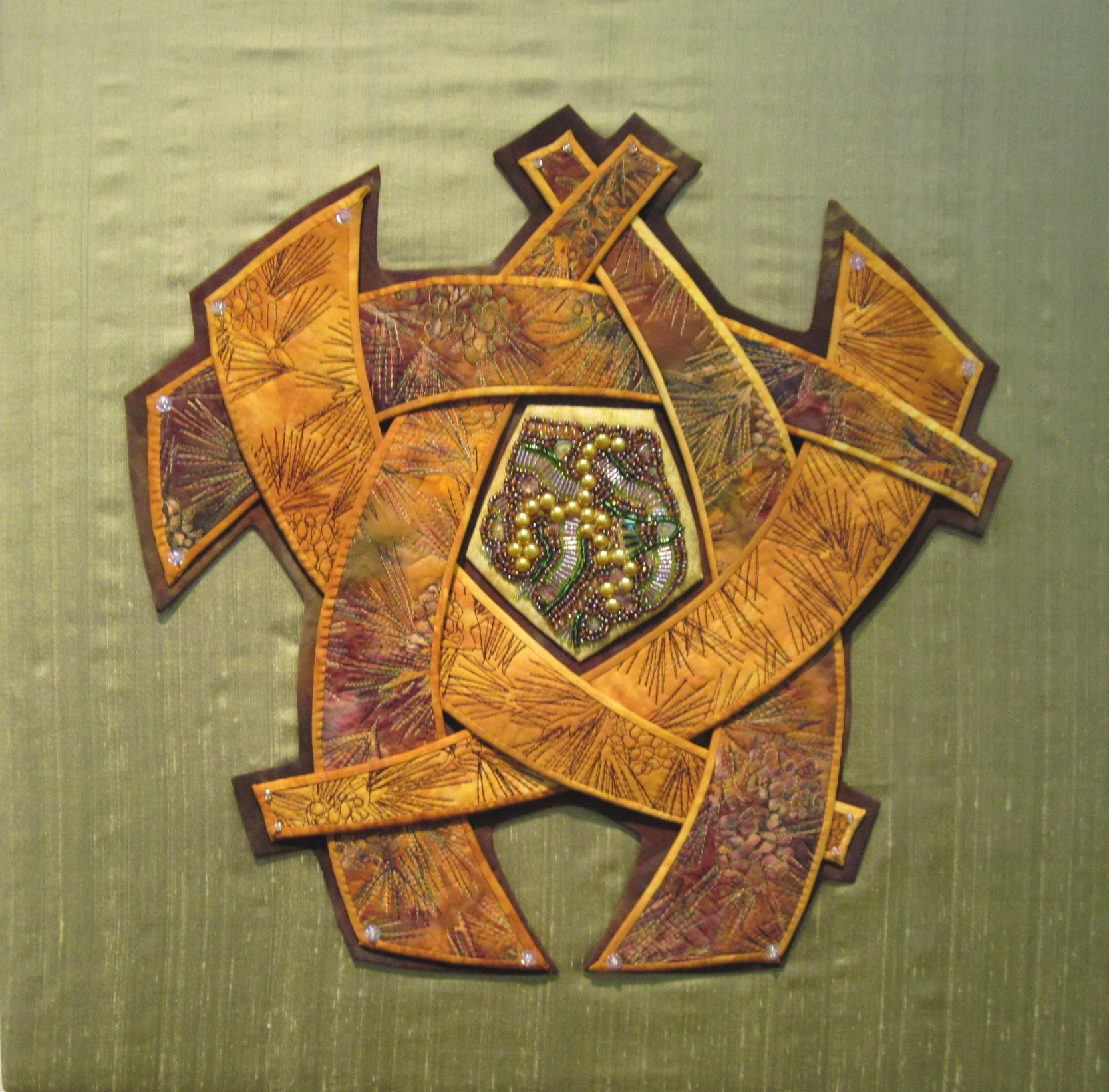 Above is Gems in the Woods. This piece evolved from the curved shape which was somehow in my mind when I woke up. It is a variation of my workshop, Pile it Up. Check listings under workshops above, and please remember that my workshop schedule is VERY flexible, so if you need a different time, contact me.